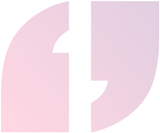 What my students say about my classes
Doing yoga classes once a week has not only made me more flexible but has given me more confidence. I managed to go to classes without my friend which I wouldn't have been able to do before. Meghan makes it really fun to do and puts me in a better mood for the week.
Yoga has had a really positive effect on my life. It has increased my flexibility, calmed me down after a bad day and even helped me become more confident in myself. I think Meghan is great! She is really good at what she does. She has pushed me to try harder in yoga and it has helped me so much throughout yoga classes.